PRECISION PRODUCTIVITY TOOLS
Whether you are seeking quality measures or trying to manage complex operational flows, IBS solutions offer a path to sustainability and continual improvement.

CARDIOVASCULAR PRODUCTIVITY SUITE
Using an interface engine, data is collected once in CardioPulse. Significantly reducing the abstraction process for ACC/STS Quality reporting, aiding physicians with procedural reports, and powering the CardioPulse analytics engine for in house reporting and performance dashboards.

There is a tendency to tackle complex operational performance improvement problems with a complex solution when a much simpler resolution will suffice. CCC is a cloud-based performance improvement software that offers a simple straightforward means to resolve complex patient flow issues.

The Care Command Center for Heavy Trucking (CCC-HT) solution produces substantial improvements in shop performance by establishing best-in-class shop scheduling, loading and management. Using predictive analytics, CCC-HT collects data over time and provides recommendations to continually improve shop performance.
Why our clients partner with IBS
IBS provides process improvement solutions for our clients. Helping them to navigate towards optimal operational workflows, quality, staffing, efficiency and sustainability. Our solutions deliver benefit to many areas of the organization helping to improve company performance on a broad basis. IBS is your partner for the long haul, staying with you to establish a proactive approach to continuous operational improvement.
HELPING CLIENTS FOR 31 YEARS
CHECK OUT THE NUMBERS
For 31 years IBS has worked hand in hand with clients to improve performance measures and to create optimal operational workflows. Our solutions deliver benefit to many areas of the organization helping to improve company performance on a broad basis. IBS solutions allow you to sustain continued improvement over the long haul.
Percent Increase In Productivity
0
Average Support Hold Time – 25 Seconds
Average Implementation – 13 Weeks
Your care team will enjoy a seamless implementation designed to stimulate quick learning curves with simple tools. Immediate value adds promote acceptance and use.
Don't take our word for it – here's what our clients say: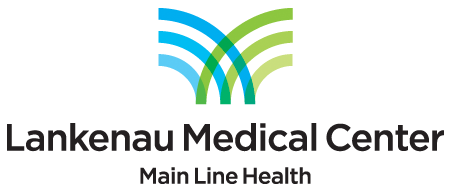 Since our conversion, we have recognized many features that were not possible under our server based structure. They include – seamless upgrades with little (or no) local IS support required, schedule maintenance with little "downtime", access to CardioPulse anywhere and no dependence to local network services.

Submitting to the ACC through CardioPulse (formerly CAOS) could not be easier. The software is user friendly and I have always received excellent customer support and immediate assistance when needed. We also have an interface between our Hemodynamic system and CardioPulse, which really cuts down on the time I spend entering data.